Got Errands?
Party Services and Errand Services
Party Help and Party Planners/Party Services/Party Rentals
Got Errands? provides a broad range of party services; including party help, party planning and party rentals, and personal errand services to busy families and senior citizens. We offer superior event planning and party assistants, as well as our brand new party rentals service. Please ask Maggie about organizing your party or special event - indoors or outdoors. Whether you are planning a beautiful outdoor wedding, with elegant white tents, damask linen and china, an informal backyard barbeque, or a fully catered indoor party, Maggie will make sure it is perfect down to every last detail.
We have every conceivable type of party equipment available for rental inc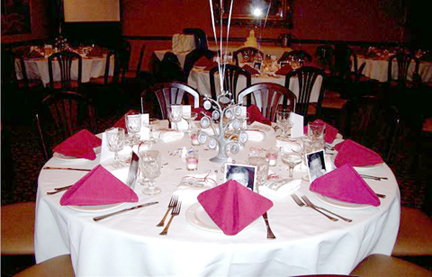 luding:
Tents
Tables
Chairs
China
Stemware / Bar glasses
Silver/Flatware
Linens of every description
Party outdoor lighting
Dance Floors
Inflatables for children's parties
(slides, bouncers, gyms, entertainment centers, interactives),
Errand Services
In addition to our event planning services and party assistants, we offer personal errand services. We do your grocery shopping and delivery; we offer pet sitting and house-sitting; we offer home and office personal assistants, virtual assistants and much more!
Women and families run on such crammed schedules today that no one can ever complete all the tasks on today's "To Do" list. "Got Errands?" can help you dispense with all those mundane, time-consuming chores and errands. Click here for a complete list
Service Areas
We offer our errand and party services in Morris County, Passaic. Bergen, Warren and other Northern New Jersey counties. Some of the major NJ locales we serve include:
Chester
Morristown
Parsippany
Bernardsville
Wayne
Ridgewood
Give the Perfect Gift